Select Video Presentations by Members of the CompassionLab
Watch Jane Dutton at The Center for Positive Organization's Positive Links Series present Compassion at Work.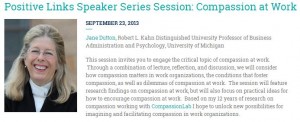 Watch Monica Worline discuss "Incorporating Ethics and Compassion into Business Life" with His Holiness the Dalai Lama. February 2014. (Monica's portion begins at 51:14 in the video.)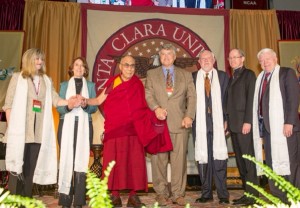 Watch Monica Worline at The Compassion and Technology Conference hosted by Stanford's Center for Compassion and Altruism Research and Education, December 2013.
See a full list of presentations by CompassionLab members