We are a group of organizational scholars who strive to inspire a new vision of organizations as sites for the expression of compassion. To learn more about our work, please write to us: info[at]thecompassionlab.com.
We are committed to understanding a full range of processes and outcomes related to compassion in organizations. By employing both qualitative and quantitative methods, we study organizations with a dual dedication to fostering understanding and inspiring actions that foster compassion at work.
Ruth Blatt, Ph.D.
The Rock Band Project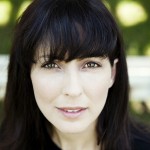 I write about rock n' roll for Forbes.com and am researching a book about the people who run complex touring production. I was struck by the extent and effectiveness of compassion organizing in the concert industry and would like to explore it more deeply with a community of like-minded scholars.
Lindsay Cameron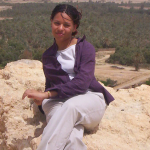 Doctoral Candidate, Management & Organizations
Ross School of Business, University of Michigan

I joined the compassion lab in fall 2013 with an interests in how mindfulness can improve social and emotional well-being. Being in the Compassion Lab not only connects with me with a wonderful group  of fellow researchers, but also helps me remember how and why mindfulness matters.
Jane Dutton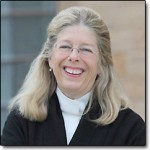 Robert L,. Kahn Distinguished University Professor of Business Administration and Psychology
University of Michigan
I began researching compassion and work organizations in 2000 with a deep desire to understand what difference compassion makes for the lives of employees and for the capabilities and performance of organizations .I continue the quest to  understand how compassion matters with a particular eye toward how work organizations affect noticing, feeling and responding to human suffering.
Lisa Hamel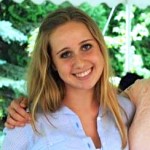 Undergraduate Research Assistant
University of Michigan
I joined the Compassion Lab in early 2014 as an undergraduate research assistant. My background in psychology and passion for greater emotional nurturing in organizations led me to this area of research. My time in the Compassion Lab has taught me so much about how to give and receive compassion, how to foster positive cultures in organizations, and how to conduct research in a professional and successful lab. I hope to continue this research until graduation when I will pursue graduate studies.
Ashley Hardin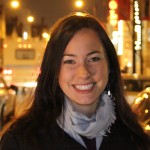 Doctoral Candidate, Management & Organizations
Ross School of Business, University of Michigan

I joined the CompassionLab in the fall of 2012 with an interest in examining how existing organizations can create an environment with higher compassion capability. I have a particular desire to understand the impact that cultural differences have on compassionate processes in the workplace. This focus connects closely with my broader research interest of understanding how individuals can flourish in the workplace by bringing their whole-selves to work.
Jed Johnson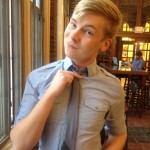 Undergraduate Research Assistant
University of Michigan
I recently joined the Compassion Lab in the fall of 2014 as a research assistant in order to focus my prior studies in Positive Organizational Scholarship in the lens of compassion in organizations. I am so excited to begin working with this friendly and passionate group of researchers as part of my undergraduate experience.
Jason Kanov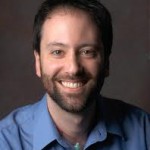 Associate Professor of Management
College of Business and Economics, Western Washington University
I joined the CompassionLab in early 2001. I was drawn in not only by the topic itself, but also by the warmth and compassion of my labmates. While we all entered into this as strong believers in the importance of compassion in organizational life, September 11, 2001 brought an incredible urgency to our work and made it clear how significant compassion (or a lack thereof) actually is in the modern workplace. I am passionate about continuing to explore the nature, dynamics, and impact of suffering and compassion within organizations, and I'm thrilled to be a part of this ongoing (and growing) collaboration!
Suntae Kim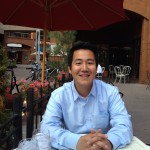 Doctoral Candidate, Management & Organizations
Ross School of Business, University of Michigan
I joined  the CompassionLab in the summer of 2012 with a specific interest in compassionate organizations, as the phenomenon corresponded to my original interest in new forms of organizing and social entrepreneurship. In the  CompassionLab, I want to keep my eyes on people's compassionate responses to social pain – particularly on the kinds of socially shared pain that are largely caused by systematic failure of our society – and how responses to social pain  transform institutions and the way we organize businesses.
Jacoba Lilius


Associate Professor of Industrial Relations
Queen's University School of Policy Studies and School of Business 
I joined the CompassionLab in 2000 after learning about the lab's work on understanding the nature and impact of workplace compassion, an issue that seemed as important as it was understudied. Since then, my research has expanded to also include an explicit focus on frontline human service workers whose work with clients requires ongoing compassion. I am particularly interested both in how frontline workers recover from the emotional demands of their work, as well as how compassion for clients can drive them to voice suggestions for organizational improvement.
Sally Maitlis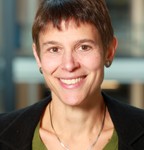 Oxford University
I study caring practices in organizations as a way of enabling individuals and teams to be their best, and my research on compassion is rooted in my concern to understand and help those experiencing trauma and pain in their work and beyond. This focus connects closely to my longstanding interest in emotion at work, and in how people make sense of events – both good and bad – in their working lives.
Verónica Caridad Rabelo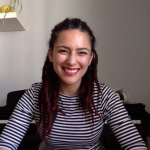 Doctoral Candidate, Psychology & Women's Studies
University of Michigan
Inspired by the amazing work and membership of CompassionLab, I am interested in learning more about compassionate responding and compassion fatigue in the workplace. I aim to understand the factors that make it easy or difficult for people to extend compassion to others, as well as unto themselves. Through this research, I hope to enhance the well-being of marginalized communities and improve employees' ability to cope with suffering.
Kristina Workman

Assistant Professor, Organizational Behavior
School of Hotel Administration, Cornell University
I joined the Compassion Lab in 2010 with a particular interest in the skilled interpersonal work involved with noticing, feeling, and responding to others' suffering and the role sufferers play in whether and how compassion unfolds. In particular, my work looks at how people ready themselves for compassionate work, as well as how someone who wants to be compassionate assesses, and may try to alter, how open a sufferer is to consenting to and engaging in a compassion encounter. This work fits with my broader research interest in interpersonal dynamics that foster acknowledgment, respect, dignity, and support at work.
Monica Worline, Ph.D.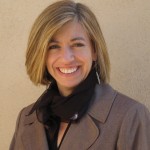 President, Vervago, Inc.
I had the privilege of beginning to research and write about compassion in 2000, at the beginning of the CompassionLab, benefiting greatly from the wisdom and kindness of Jane Dutton and Peter Frost. My work with CompassionLab followed my deep interest in how organizations and work can bring us alive rather than deaden us. In the face of adversity at work, expressions of compassion not only alleviate suffering directly, but also move those who witness them to feel more possibility for being fully human and relating to others through their common humanity. I am currently thrilled to be connected as a CompassionLab fellow and ambassador, and I am actively finding new ways to talk about, learn about, and teach about compassion in the workplace.
In Memorium
Peter Frost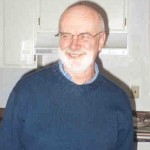 Edgar F. Kaiser Chair in Organizational Behaviour
Sauder School of Business, University of British Columbia
Peter Frost was a founding member of the CompassionLab, and we continue our research, writing, and teaching in a domain he loved with fond and cherished memories of his laughter and his insight. The Peter Frost Scholarship was established in 2004 to recognize Peter's work as an internationally renowned leadership researcher and educator at the Sauder School of Business.